Vero Beach Man Charged with Selling Cocaine and Methamphetamine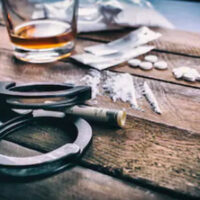 The idea that you are not hurting anyone else by possessing drugs is gaining support.  While the prison population still includes people serving long sentences for possessing a single dose of an illegal drug, there is a growing sentiment that this is unfair.  Laws in the United States are still quite far from the laws of some European countries where the drug possession laws are much more lenient; for example, in Portugal, there are no criminal charges at all for drug possession.  The war on drugs still casts a shadow over Florida, but two promising trends have emerged.  One is the relaxing of laws about cannabis possession; possessing a small amount of cannabis will get you a citation that you pay just like a traffic ticket, instead of a criminal case.  The other is pretrial diversion programs, where people with drug possession charges and no other criminal record can get the charges dropped if they successfully complete a drug treatment program.  These options are only available to people found to possess very small amounts of drugs, though; if you possess a larger amount, you will get more serious charges.  In that case, a Florida drug crimes defense lawyer can help you get the best possible outcome for your case.
The Vero Beach Drug Bust
In November 2019, Leopoldo Guerrero Reyes was arrested on charges of selling drugs and possession with intent to distribute.  Authorities began to suspect that Reyes was selling drugs out of his house across the street from the Indian River County Courthouse.  An investigation began, and undercover detectives bought drugs from Reyes on several occasions.  Based on this, authorities were able to get a warrant to search the house.
When members of a SWAT team searched the house, they found 16.6 grams of methamphetamine and 32.1 grams of cocaine.  The search also yielded a loaded handgun, $7,088 in cash, and paraphernalia such as scales and packing materials.  Reyes' charges include sale of cocaine and possession of methamphetamine with intent to deliver.  Possession with intent to deliver is a more serious charge than sale; Reyes received this charge for the cocaine, because he had a greater amount of cocaine than of methamphetamine.  You can get a charge of selling drugs even if you only have one dose of the drugs but the police catch you selling it.  Possession with intent to deliver implies that you have enough of the drug than you plan to sell it to multiple people.  So far, it is unclear what consequences Reyes will face if convicted of these charges; according to the U.S. Border Patrol, Reyes has previously been deported from the United States and may be deported again.
Let Us Help You Today
All persons charged with crimes in the United States have the right to representation by a criminal defense lawyer.  A Florida drug offense lawyer is your best hope, whether through seeking a plea deal or establishing reasonable doubt.  Contact FL Drug Defense Group to discuss your case.
Resource:
cbs12.com/news/local/suspect-arrested-in-drug-bust-across-from-vero-beach-courthouse
https://www.fldrugdefensegroup.com/three-people-arrested-on-drug-charges-after-osceola-county-traffic-stop/