Two Central Florida Men Sentenced To 15 Years In Prison After Attempting To Buy Cocaine From Federal Agents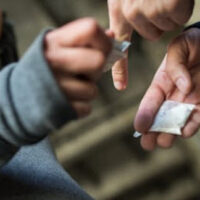 There is a trope in movies about drug dealing that no one trusts anyone.  In fact, the feeling of paranoia when one is involved in illegal activities and could get caught at any time is a factor that some people will tell you motivated them to seek addiction treatment.  People who have completed pretrial diversion programs through Florida drug courts after getting arrested for drug possession may tell their peers in sober living support groups that they are relieved that they got caught for possession and went through court-ordered drug treatment before their addiction became so costly that the only way to afford it was by selling illegal drugs.  If you got caught red-handed with illegal drugs, whether you tried to buy a single Oxycodone pill from an undercover cop or a drug sting uncovered a drug distribution operation in your house, contact a Florida drug offense lawyer.
Undercover Agents Offered to Sell 20 Kilograms of Cocaine for $600,000
The drug sting that led to the arrest of Jacob Luis Bonilla-Rivera, 27, of Kissimmee and Juan Omar Rodriguez, Jr., 21, of Auburndale, was part of an effort by Homeland Security Investigations (HSI) to curb the activities of what an HSI Orlando special agent described as a "transnational criminal organization."  The Around Osceola website did not specify what caused HSI agents to suspect that Bonilla-Rivera and Rodriguez were involved in drug distribution, but somehow HSI undercover agents got into contact with Bonilla-Rivera by phone.
In a phone conversation on September 11, 2020, an undercover agent offered to sell 20 kilograms of cocaine to Bonilla-Rivera and his co-conspirators for $600,000, and the parties agreed on a meetup location.  On September 16, Bonilla-Rivera and Rodriguez drove to the agreed upon location and showed the agents the money, which was in a hidden compartment in their vehicle.  They then traveled to another location and showed Bonilla-Rivera and Rodriguez the drugs, which they inspected.  When the defendants took the money out of their vehicle and handed it to an undercover agent, the agents revealed their identities and arrested the defendants.  A search of the defendants' vehicle also yielded firearms.  Both men were charged with conspiracy to possess cocaine with intent to distribute and possession of a firearm for furtherance of a crime.  In December 2020, they both pleaded guilty.  In October 2021, each defendant received a sentence of 15 years in federal prison.  While 15 years in federal prison is hardly a slap on the wrist, it is much less than they likely would have received if they had pleaded innocent and then been convicted at a jury trial.
Let Us Help You Today
A criminal defense lawyer can help you if you are facing criminal charges for possession of cocaine with intent to distribute after undercover agents attempted to sell large quantities of cocaine to you or buy it from you.  Contact FL Drug Defense Group for help today.
Resource:
aroundosceola.com/news/kissimmee-man-sentenced-15-years-prison-after-making-drug-deal-federal-agents