Will Legal Recreational Weed in Florida Become a Reality in 2020?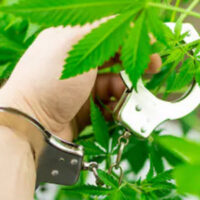 Celebrities do it.  Baby boomers do it.  Young people do it.  Nature lovers do it.  Slackers do it.  Spiritual seekers do it.  Florida's cultural landscape is so diverse that there is no single "typical Floridian," but one thing many denizens of our sunshine swing state can agree on is a love of cannabis and its derivatives.  Although Florida has its share of cannabis enthusiasts, legalizing marijuana in Florida remains unfinished business.  Despite a relaxation of prohibitions on cannabis, it is still possible to get arrested for marijuana possession in Florida.  Your votes will determine the state of marijuana laws in the near future.  If you are facing criminal charges for marijuana possession now, you should contact a Florida drug possession defense lawyer now and sort matters out at the ballot box later.
Voter-Led Initiatives to Legalize Recreational Marijuana
Florida voters are trying to get three cannabis-related initiatives onto the ballot in 2020.
Regulate Florida seeks to make recreational cannabis use legal for people aged 21 or older; in other words, it would make the laws for consuming cannabis similar to those governing the consumption of alcoholic beverages. It outlines regulations for licensing commercial cannabis growers and sellers of cannabis products, as well as testing cannabis products.  It would also make it legal to grow cannabis at home.
Make It Legal sets the amount of marijuana every person 21 years or older can possess or transport at 2.5 ounces. It provides for medical marijuana treatment centers which can sell cannabis products and paraphernalia.
Floridians for Freedom would make it legal for people aged 21 years or older to cultivate and possess cannabis. It provides for regulations, but it calls for fewer restrictions on the sale and cultivation of cannabis than the other ballot initiatives.
So far, Regulate Florida has gained the greatest number of verified signatures.  Thus, it has the best chance of appearing on ballots in 2020.
The Current State of Cannabis Laws in Florida
While the three ballot initiatives have gained hundreds of thousands of signatures and received considerable funds from donors, most marijuana possession and cultivation remains illegal in Florida.  According to state law, marijuana possession is a misdemeanor, and you can get a criminal record, or even go to jail, just for carrying enough weed for one joint.  Orlando is one of the cities in Florida that have passed laws making possession of 2.5 ounces or less of marijuana a summary offense instead of a misdemeanor.  Therefore, if you get caught with a small amount of weed, you get a citation and pay a fine, similar to what happens if you fail to pay a parking meter or drive too fast past a speed camera.  Even in the parts of Florida that always treat marijuana possession as a misdemeanor, you have a good chance of having your marijuana case sent to pretrial diversion if you have no criminal record.
Contact FL Drug Defense Group About Marijuana Possession Charges
Protecting your right to vote is just one of the ways a Florida drug offense lawyer can help you.  Contact FL Drug Defense Group to discuss your case.
Resource:
miaminewtimes.com/marijuana/florida-recreational-marijuana-petitions-still-collecting-signatures-for-2020-ballot-11314661
https://www.fldrugdefensegroup.com/vero-beach-man-charged-with-selling-cocaine-and-methamphetamine/