Possession of Drug Paraphernalia in Florida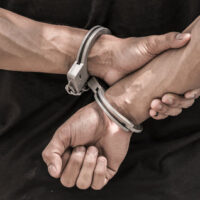 The definition of drug paraphernalia under Florida Statutes is all products, equipment, or materials that are used, meant for use, or specifically designed for use of drugs. Use of drugs includes numerous meanings, such as planting, growing, harvesting, manufacturing, producing, preparing, testing, packaging, storing, concealing, transporting, inhaling, smoking, injecting or ingesting.
This means that anyone possessing an object that can be employed or was designed for using for any of the above actions, whether or not the possessor actually had any intention of using it, will do little to save them from drug paraphernalia possession charges.
Consequences of Drug Paraphernalia Possession Charges 
Typically, but not always, paraphernalia possession charges are in connection with other frequent possession charges, such as marijuana or cocaine. The most common items people catch drug paraphernalia possession charges for include bowls, pipes, needles, rolling papers, scales, needles, roach clips, and bongs.
Anyone found guilty of drug paraphernalia possession faces up to a $1000 fine, probation for no longer than one year, and a maximum of one year in jail. The charge is a 1st degree misdemeanor offense. In cases where the defendant has to do probation, they will often be required to take random drug tests and enroll in a drug treatment program.
The laws commonly associated with drug paraphernalia possession tend to be complicated. For example, even when the possessor is not actually physically holding the item that is believed to be drug paraphernalia, he or she could still be found guilty of possession. If the possessor has control of the area in which the drug paraphernalia is found and should have plausibly known about its existence. This is irrespective of whether or not the item was concealed.
In other words, paraphernalia possession in Florida can be both actual or constructive. Additionally, it is conceivable that more than one person could be found to be in possession of the same item of drug paraphernalia at the same time.
In situations where the paraphernalia was found in a location that the defendant did not have control over, to be found guilty, it must be shown that the defendant previously had control over it and knowledge that the paraphernalia was within his or her existence.
Usually, defendants have a defense against possession charges if they share a vehicles or house with someone else that could have control over the paraphernalia. Also, police officers require probable cause, which may be difficult for them to demonstrate. This often leads to the defense of unlawful search and seizure.
Contact Central Florida's Most Elite Drug Attorney
In Florida, even a paraphernalia charge can have serious penalties. We highly suggest hiring an expert drug lawyer to represent you.
Having a knowledgeable drug defense attorney will help keep you out of jail. The Orlando drug crime attorneys at FL Drug Defense Group, are skilled in developing the best tactical drug paraphernalia defenses.  Our style is aggressive and systematic, examining every detail pertaining to your arrest.
Florida drug crime defense attorney Matthew J. Olszewski knows how drug crime investigations and charges are handled. The FL Drug Defense Group will do everything we can to protect your freedom. Your initial consultation is free of charge, so contact us online or call today at 407-775-9052 to discuss your drug paraphernalia charges further.
Resource:
leg.state.fl.us/Statutes/index.cfm?App_mode=Display_Statute&Search_String=&URL=0800-0899/0893/Sections/0893.145.html
https://www.fldrugdefensegroup.com/ways-to-beat-a-drug-possession-charge/