If the Police Search Your Vehicle for Drugs, Don't Panic; Call a Defense Lawyer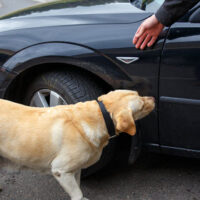 If you are reading this website in a public place, look around the room and try to figure out how many people are under the influence of a controlled substance they are not legally allowed to possess.  Several people probably smoked weed outside of one of the Florida cities where smoking weed without a medical marijuana card gets you a mere citation.  Maybe the guy studying with remarkable focus bought some ADHD pills from a friend who has a prescription for them.  Someone might be under the influence of LSD or magic mushrooms; the odds of this are even greater if you are reading this website at Disney World.  Most likely, the police will never find out that these people are high, tripping, or unusually productive, and to some extent, it is none of their business.  Unless you plead guilty, you can only be convicted of drug possession if the judge determines that the evidence against you is admissible in court.  In many cases, drug possession defense lawyers can demonstrate that the evidence pointing to your guilt is not legally valid.
The TMZ Account of Juice WRLD's Death: An Attempt to Hide Drugs from Police?
Music fans are still shocked at the death of Jarad Higgins, who performed under the stage name Juice WRLD, who was pronounced dead in Chicago on December 8, 2019, at the age of 21.  An attempt to prevent law enforcement from finding drugs in his possession may have been a factor in his death.  On the last day of his life, Higgins traveled from Los Angeles to Chicago on his private plane.  According to TMZ, the pilot flying the plane alerted law enforcement on the ground that some of the people on the plane had weapons with them; therefore, FBI and FAA agents prepared to search the plane as soon as it landed.  When the plane was on the ground in Chicago, but before the agents began their search, Higgins allegedly swallowed several pills believed to be Percocet, perhaps in an attempt to hide them.  He soon began suffering convulsions, and paramedics administered naloxone in attempt to reverse the effects of opioid overdose, but they were unable to save him.  Higgins' official cause of death remains unknown, as the autopsy and toxicology reports are still pending.
The Legal Issues
Swallowing pills to hide them from the cops is one of the worst things you can do; the law will give you due process, but the Grim Reaper will not.  If Higgins had been possessing Percocet illegally, he would have had several defenses at his disposal.  His lawyers could have argued that the agents or the snitching pilot targeted him unfairly.  They could have argued that the pills did not belong to him.  Another possible defense is that the police did not have the right to search Higgins' luggage or to search the plane at all.
Let Us Help You Today
If law enforcement officers search your vehicle for drugs, exercise your right to remain silent, and then contact a Florida drug offense attorney at the first opportunity.  Contact FL Drug Defense Group to discuss your case.
Resource:
tmz.com/2019/12/09/juice-wrld-swallowed-percocet-pills-hide-federal-agents-possible-overdose/
https://www.fldrugdefensegroup.com/common-defenses-to-drug-crime-cases/