South Florida Nutritional Supplement Salesmen Convicted Of Illegally Distributing Anabolic Steroids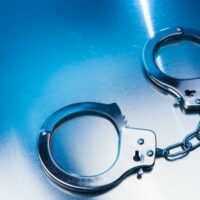 Now that the Olympic Games are in session, the media has once again turned its attention to performance-enhancing drugs, but in Florida, we never forgot about them.  In certain parts of Florida, especially near beaches and gyms, it is a common occurrence to see people with such muscular physiques that you wonder if they could have possibly achieved them without the use of anabolic steroids or other controlled substances.  Although anabolic steroids, which help athletes build skeletal muscle by mimicking the effects of testosterone in the body, were first synthesized in the 1930s, legal loopholes enabled their sale for decades after the passage of the Controlled Substances Act in the 1970s.  In 2014, President Obama signed the Designer Anabolic Steroid Control Act into law.  It added more than 20 drugs, including anabolic steroids, to the list of controlled substances, and it imposed criminal penalties for mislabeling steroids.  If you are facing criminal charges related to the distribution of anabolic steroids or other drugs meant to improve athletic performance, contact a Florida drug sales and trafficking attorney.
The Blackstone Labs Saga
Consumers know that they should proceed with caution when buying bottles of pills with warning labels that say things like "These statements have not been evaluated by the FDA" or "This product is not intended to diagnose, treat, or cure any disease."  Despite this, the nutritional supplement industry continues to thrive.  Blackstone Labs, LLC was a Boca Raton-based company that made its bread and butter off of people's wishes to seek health and fitness in a bottle of pills.  Some of the products the company sold contained controlled substances such as stimulants and anabolic steroids.
James Boccuzzi, Phillip "PJ" Braun, and Aaron Singerman were officers at Blackstone Labs, LLC, and they all received criminal convictions for their role in distributing controlled substances through their dietary supplement business.  When the FDA became aware than some Blackstone products contained controlled substances, it sent the company a letter ordering it to stop marketing these products as dietary supplements.  The company quickly sold off its remaining inventory of stimulant-containing and steroid-containing merchandise after receiving the letter.
In November 2021, Braun and Singerman pleaded guilty to distribution of controlled substances.  Boccuzzi, who had pleaded not guilty, was convicted at trial in December.  Although prosecutors recommended a sentence of at least 78 months for Singerman, the judge who handed down his sentence in January 2022 ordered him to serve six years in federal prison; the fact that Singerman voluntarily returned $2.9 million in illegal proceeds helped him get a lighter sentence.  Boccuzzi and Braun are still awaiting sentencing.
Contact FL Drug Defense Group About Criminal Charges for Distribution of Anabolic Steroids
A Central Florida criminal defense lawyer can help you if you are facing criminal charges for distributing anabolic steroids or other controlled substances known to enhance athletic performance or for mislabeling performance-enhancing drugs as nutritional supplements.  Contact FL Drug Defense Group in Orlando, Florida to discuss your case.
Sources:
naturalproductsinsider.com/regulatory/blackstone-labs-co-founder-sentenced-prison
justice.gov/opa/pr/federal-jury-convicts-florida-man-role-defrauding-fda-and-distributing-designer-anabolic