How A Series Of Minor Drug Offense Convictions Can Add Up To A Life Sentence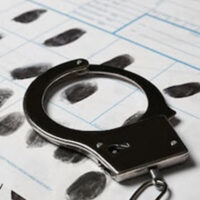 People who are serving long prison sentences for drug crimes often look back on that one traffic stop that changed everything.  They think that if they had been driving five miles per hour faster or five miles per hour slower than they actually were, then the police officer would not have noticed the broken taillight, would not have claimed that the car smelled like weed, and would not have searched the car and found the drugs.  No matter how traumatic the traffic stop was, it only determined part of the outcome of the case.  A judge's decision to hand down a long prison sentence is not based on just one incident.  It depends whether you have ever been convicted of drug times before, what has happened since your last conviction, and how you respond to the current charges.  Taking a plea deal in a drug trafficking case probably does not mean that you will walk free tomorrow, but it can greatly reduce the length of your prison sentence.  A Florida drug sales and trafficking attorney can help you avoid a long prison sentence in a drug trafficking case.
The Rise and Fall of Cinderella
Devona Ruiz of Inverness had a long career as a drug dealer in Central Florida, where she was known by the alias Cinderella and during which she was arrested more than a dozen times.  The beginning of the end came at a Lecanto traffic stop in 2019, when officers searched Ruiz's car and person and found marijuana, cocaine, prescription pills, methamphetamine, and drug paraphernalia.  She posted bond, and while her case was pending, she was arrested again in March 2020, after police searched her hotel room and found 80 grams of heroin plus smaller quantities of cocaine, methamphetamine, and prescription pills.
While in jail, Ruiz was charged with trafficking methamphetamine into the jail.  She was offered several plea deals, which could have gotten her a sentence of as little as 97 months in prison.  Ruiz maintained her innocence and went to trial, where a jury convicted her of drug trafficking.  The judge had planned to hand down a sentence of 30 years, to be served concurrently with her other sentences, but prosecutors persuaded the judge that Ruiz was a habitual felon, citing her 19 criminal convictions.  In March 2022, the court sentenced Ruiz, 44, to life in prison.
This is, of course, not the end of the story.  Ruiz has the right to appeal her sentence and her conviction.  Criminal defense lawyers can help defendants even after they have been convicted and have begun serving their sentences.
Contact FL Drug Defense Group About Repeat Offense Drug Charges
A Central Florida criminal defense lawyer can help you fight the charges or negotiate a plea deal when you are being charged with drug trafficking and already have drug convictions on your record.  Contact FL Drug Defense Group in Orlando, Florida to discuss your case.
Sources:
chronicleonline.com/news/local/inverness-woman-sentenced-to-life-for-trafficking-meth-into-county-jail/article_252510a2-a108-5ba9-9a3e-40acc8725034.html
chronicleonline.com/news/local/inverness-woman-found-guilty-of-bringing-trafficking-amount-of-meth-into-jail/article_4f67912c-b812-5c8f-bce6-b5fde89eae3b.html