Two Men Arrested for Drug Trafficking After Police Find Instant Noodle Cup Full of Drugs in Their Car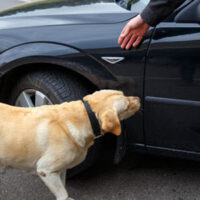 Those awful drug education classes that millennials had to sit through in elementary school made it sound like illegal drugs are only appealing to teenagers and people in their 20s, which, like so many other aspects of those misguided "just say no" classes, only made drugs seem more appealing to the preteen audience of the classes.  In fact, you are never too old to be above suspicion for possession of drugs at a traffic stop.  As you already know, the social and financial circumstances from which substance use and drug dealing are a refuge are present at any age, and harsh punishments meant to disabuse the youth of the idea that drugs are glamorous are misguided at best and do real harm to individuals and communities.  Public attitudes toward drugs are changing, as are the laws in Florida, albeit not as quickly as in some other states.  The best thing you can do if you get accused of a drug offense is to contact a Central Florida drug crimes defense lawyer.
Sheriff's Deputies Find Cocaine, Fentanyl, and Ecstasy in Marathon Drug Bust
Marathon is a city with a population of less than 9,000, spread out over seven small islands in the Florida Keys, and the recent drug bust there is part of a larger trend of drug trafficking operations taking place in small towns throughout Florida.  Earlier this month, a Monroe County sheriff's deputy conducted a traffic stop in Marathon on a car that was speeding on a road where the speed limit was 45 mph.  The car also had illegal window tints.
When the deputy stopped the car, he discovered that the driver, Christopher Thomas Flingos, Sr., 51, was not wearing a seatbelt and that the passenger, Michael Richard Goode, 45, had an outstanding warrant for driving an unregistered motor vehicle.  The deputy then conducted a K9 search of the vehicle, although it is unclear what led the deputy to suspect that there were drugs in the car.  A K9 named Coral found just over an ounce each of cocaine and fentanyl, as well as five ecstasy pills that apparently belonged to Goode.  One of the places in the car where Coral found the drugs was in a Styrofoam cup that had once contained instant ramen noodles.  Flingos and Goode are now both facing charges for drug trafficking, and Goode has an additional charge for possession of ecstasy.  News sources have not specified whether either defendant's bail has been set or if either of them has entered a plea.
Let Us Help You Today
Remember that K9 searches are notoriously biased and unfair.  Police dogs find drugs where human officers tell them to find them.  A Florida drug offense lawyer can review the possible defenses with you if your drug charges stem from a K9 search at a traffic stop.  Contact FL Drug Defense Group for help with your case.
Resource:
nbc-2.com/news/crime/2021/02/23/florida-keys-men-arrested-for-drug-trafficking-after-k9-finds-stash/