Florida Pharma Bro Faces Drug Trafficking Charges For Manufacturing Counterfeit Promethazine-Codeine Cough Syrup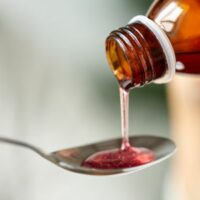 Everything and everyone in Florida is fake.  When was the last time you saw a Floridian's natural hair color or genuine expression of emotion?  In the winter, Floridians pelt each other with snowballs made of fake snow, and in the summer, they sport fake tans, even though there is more than enough sunshine to generate real ones.  People travel from all over the world to buy fake designer clothes from Florida's outlet malls and fake Disney merchandise from the tourist trap emporiums that line International Drive.  Of course, some fake items are harmless, but others can get you into serious legal trouble.  For example, making counterfeit versions of controlled substances that are legally available by prescription can get you charged with drug trafficking conspiracy, as the owner of a South Florida pharmaceutical company has recently found out.  If you are being accused of manufacturing or distributing counterfeit controlled substances, contact a Florida drug offense attorney.
Not All That Pours Slowly Is Lean
The Marshall Drug Trafficking Organization (DTO) began operating in and around Houston, Texas in or before 2014; its leaders are Tunji Campbell, also known as Mike, and Byron Marshall, also known as Robert Griffin.  The Marshall DTO distributed many bottles of counterfeit promethazine-codeine cough syrup, which is legally available only by prescription but is widely used recreationally when mixed with Sprite or other soft drinks and with Jolly Rancher candies to make a beverage known as purple drank, sizzurp, or lean.  Members of the Marshall DTO conspired with various companies to make counterfeit promethazine-codeine cough syrup that mimicked the appearance, taste, and packaging of well-known brands such as Actavis and Hi-Tech.
Woodfield Pharmaceuticals is a pharmaceutical manufacturer based in Boca Raton, Florida, but it has a factory in eastern Texas.  In 2019, Kalpen Patel, an employee of Woodfield, met with Campbell and Marshall to discuss the manufacture of counterfeit cough syrup at Woodfield's facilities.  After Patel delivered a shipment of cough syrup, Campbell and Marshall met with Adam Runsdorf, the president of Woodfield Pharmaceuticals, to discuss the production of larger orders; they paid Runsdorf $30,000 at that meeting.  Runsdorf, 56, was arrested in January 2022 while playing golf at the Woodfield Country Club.  He is facing charges for conspiracy, trafficking in drugs with a counterfeit mark, and money laundering.  If convicted, he could face up to 20 years in prison.  Seven Texas-based defendants, including Campbell, Griffin, and Patel, were indicted along with Runsdorf in February 2022.  All of them are presumed innocent until proven guilty, as are all defendants in criminal cases.
Contact FL Drug Defense Group About Criminal Charges Related to Counterfeit Prescription Drugs
A Central Florida criminal defense lawyer can help you if you are being charged with possession of counterfeit controlled substances, whether you bought them online thinking that they were real or knew that they were fake and tried to pass them off as real.  Contact FL Drug Defense Group in Orlando, Florida to discuss your case.
Sources:
justice.gov/usao-edtx/pr/florida-based-pharmaceutical-president-indicted-counterfeit-promethazine-codeine-drug
bocanewsnow.com/2022/01/22/dea-agents-nab-adam-runsdorf-on-woodfield-country-club-golf-course/
bocanewsnow.com/2022/02/02/boca-ratons-adam-runsdorf-now-indicted-following-arrest-at-woodfield/