Waving Your Indictment to Cooperate with the Feds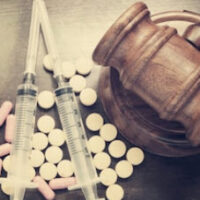 Most of the time when suspects get arrested on a federal drug, it is connected to a large federal drug conspiracy. Contingent on the role of the defendant in the supposed conspiracy, he or she may be contacted to cooperate with the U.S. Attorneys. This is the federal prosecutor's effort to strengthen their case against co-conspirators or else bust more high-ranking members of the drug organization.
Depending on both the defendant's participation in the conspiracy and the phase of the investigation, the Feds may decide to defer a federal indictment against the defendant. The indictment process of charging defendants with a crime is an instrument that protects suspects from unsupported prosecution. There are both risks and benefits of a suspect waiving his or her right to a grand jury.
Federal Rules of Criminal Procedure 
Crimes other than criminal contempt have to be prosecuted using a grand jury indictment if the penalty for the crime is death or prison for more than a year, which basically includes all federal felony charges. In accordance with Federal Rule of Criminal Procedure 7(b), defendants can forgo a federal indictment.
Why would any defendant want to do this? Well, if the defendant was caught in the act and has no possibility of winning at trial, cooperating with the U.S. Attorneys could greatly boost their chances of being handed a more lenient sentence. Typically, giving up the indictment is pursuant to negotiating a deal. In a deal, the defendant often cooperates by going through a debriefing and testifying before a grand jury to indict a 3rd party.
In return for the defendant's waiving of the indictment and cooperating, there is a chance he or she could obtain a 5K1.1 motion for significant assistance, an arrangement to be charged with a lesser offense, or even a chance that the US Attorney will decide not to prosecute the defendant at all.
Thus, if the Federal charges against the defendant are unbeatable, it may be in the defendant's favor to try and get a cooperation agreement, which involves waiving the indictment. Defendants have no right to defend themselves against a grand jury or have their lawyer present. Probable cause is the low standard of proof for a grand jury indictment. So, if the evidence against the defendant is strong, cooperation may be in their best interest and this can often commence with waiving indictment.
Contact the Number One Drug Defense Attorney in Central Florida 
Pending federal drug charges, especially drug conspiracy, are very serious charges that can result in lengthy prison sentences. We strongly urge you to hire an experienced drug attorney asap. 
Attorney Matthew J. Olszewski  knows all of the tactics and tricks the feds use. Only after thoroughly evaluating your case and all of the circumstances, can our expert lawyers advise on whether it is in your best interest to waive the indictment.
At FL Drug Defense Group, our priority is keeping you out of prison and making sure the feds give you the best possible deal, if that is what you are after. Florida drug crime defense attorney Matthew J. Olszewski is not afraid to stand up and fight back against federal drug charges.
The FL Drug Defense Group will. Your initial consultation available free of charge, so contact us online or call today at 407-775-9052 to discuss the federal drug charges against you further.
Resource:
law.cornell.edu/rules/frcrmp/rule_7
https://www.fldrugdefensegroup.com/possession-of-drug-paraphernalia-in-florida/